Home Improvement is one of the major categories of business with a growing market presence.
As per the research published on statista.com, home Improvement segment alone invested USD 893 million in advertising which is a very exorbitant amount. It is also one of the segments with high percentage of advertisement. As per Forbes, people who are into DIY spend more than 60 hours per week on TV and digital devices, including computer and smart phones for home improvement.
44% of homeowners aged 18-44 use social networks, such as Pinterest or Instagram, as inspiration for design projects instead of home improvement shows and TV networks like HGTV.
According to Domino.com, 29% of homeowners (45 years and over) say that social media is a generational shift for home improvement industry with everything easily accessible.
The major platforms for advertising for home improvement or remodeling business are: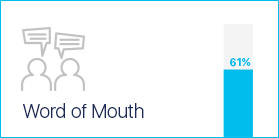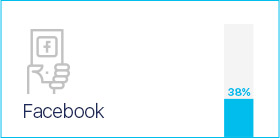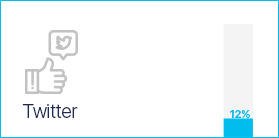 Even print or online magazines are a suitable platform for advertising for businesses in home improvement industry. As per the research published on theshelf.com, 38% of millennial use magazines and books for home improvement industry.
Statistics for Audience targeting for home improvement business:
According to the research published in mobilemarketer.com, 9% of Americans are planning to undergo a home renovation with 32% of these individuals located in southern regions of the US.
68% of US adults believes that an area of their home is in need of improvement, thereby extending the potential for marketers well beyond the imminent home improvement intenders.
Consumers making up the home improvement population are likely to be 35 to 64, and are very digitally active.
According to the research published in theshelf.com, millennials can also be potential customers because nearly 7 in 10 Millennial are handling home improvement projects themselves and relying on home improvement retailers like Ace Hardware.
Marketing and technological trends are also inclining towards higher side with the following statistics: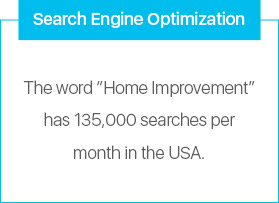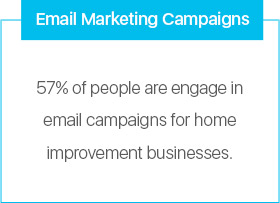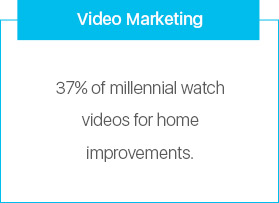 Following is the list of websites that people continuously prefer for looking home improvement related services:

E-Commerce-Furniture and home furnishings make up 12.9 percent of total retail e-commerce sales in the U.S. So, for every $10 spent at any store online, $1.29 of that amount was spent on something for the house.