Small businesses are now a major part of the economics landscape. Small businesses are responsible for increase in employment and income. They are also the most active business segment on social media.
According to a research published in Fundera, In 2018 there are 30.2 million small businesses in USA which is a whopping 99.9% of the United States Businesses. When it comes to employment, small businesses employ 58.9 million people which makes up 47.5%  of the country's total employee workforce.
If we talk about the various aspects of small business profiles, the results are surprising. In 2018, small businesses alone have 1.9 million net new jobs. They are also the most diverse with 8 million minority owned business which is an exorbitant number in itself.  There are also 287,835 small business exporters.
As per the research published on statista.com, small businesses are quite active on social media with Facebook as the most used platform. Following are the percentage of the presence of small business on social media:


With the increase in presence of small businesses on social media, small business owners are also plan to increase their budget for online marketing activities. Following are the top three digital marketing tools small businesses will increase spending for are:


As per the research published on Keap.com, Facebook turned out to be a leading platform for small businesses citing that 47% of business owners regularly use Facebook. The tactics that the small businesses already use the following tactics and tools: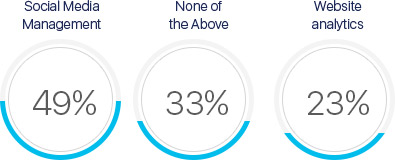 Along with these tools, small business owners use both social media (62%) and a website (61%) to market themselves.
Witnessing the growing influence and increasing profit through social media 55% of small business owners say that marketing efforts are effective. According to the research published in keap.com, following are the tactics which small business owners plan to use: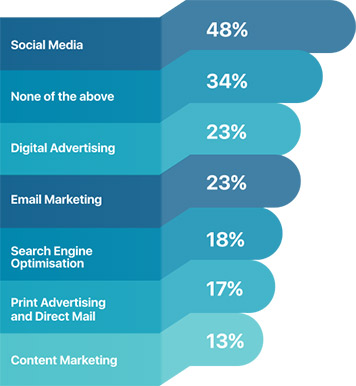 According to the research in clutch.co, the most popular digital marketing channels for small businesses are as follows:


And the small businesses also plan to invest in the following channels:



Various researches on marketing statistics of small business states that: