Social Media has become an important aspect of life especially when it comes to marketing. Social Media should be used in every business sector and by every business professional. It is a prime tool for building awareness among potential consumers.
Social Media has become a significant tool for awareness. There are various law firms that are actively using social media to engage with potential clients and influencers.
According to research published in Statista.com, the revenue for the US Law Industry is expected to reach 288 billion USD. The lawyers employed with Legal Firms are intended to reach 1,44,000 which is a huge number.
As per the research published on Bureau of Labor Statistics, US, the median pay for a lawyer is 120,910 USD per year, i.e. $58.13 per hour. The jobs are slated to grow at the rate of 8% per year.
So, the Law Industry is a big industry with a potential for growing digitally. Various researches has been conducted about the digital habits of the lawyers. The data uncovered is exciting and clearly points at the direction that the industry is growing.
According to a recent research conducted by Attorney At Work about the digital habits of the lawyers and very surprising results were published. According to the research, 96% of lawyers use social media and 44 % lawyers say that they use social media for marketing purposes. The results also stated that 38% of lawyers actively use social media management tools such as TweetDeck, Buffer, etc.
Following data shows the social media platforms that the lawyers use for marketing: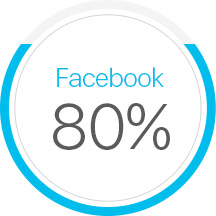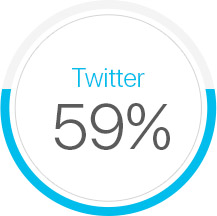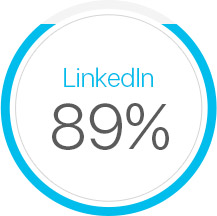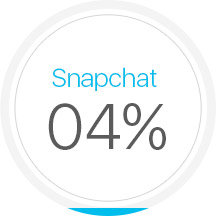 And the following social media tools are the most successful for bringing in business:



Legal firms also have to continuously publish articles, social media platforms that proved effective in circulation of the articles are LinkedIn and Facebook. The research stated that 32% of lawyers use LinkedIn's publishing platforms that help lawyers and law firms distribute articles and 26% of lawyers say that they use Facebook publishing tools that help lawyers and law firms distribute articles.
These are the social medias that lawyers are using for marketing activities.
When it comes to looking for a lawyer, consumers indicated that they sought referrals through various platforms such as: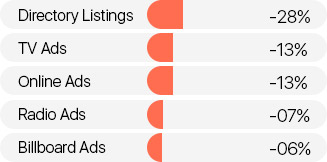 When it comes to searching on Google for lawyers and law firms, the term "law firm" alone registered 18,100 searches per month in USA. 37% of people sought referrals from online searches. Over 1/3 of potential clients start their attorney search online. One research also noted that 65% of law firms spend a large part of their marketing budget online. 49% of law firms say their best marketing channel in buying web leads.